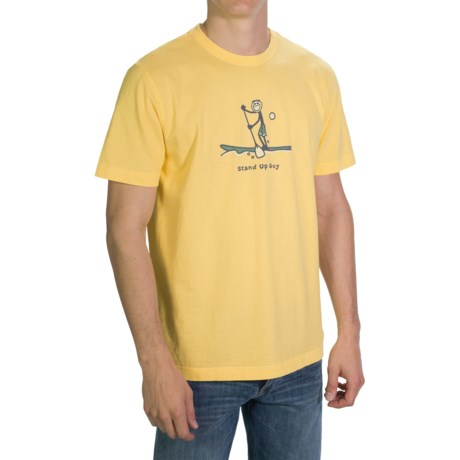 Classic Fit

I'd assume classic since the measurement across the front from armpit to armpit is the same as the hem side to side.

classic fit

This is a classic fit t-shirt (meaning loose).

Classic but not too baggy.

These shirts fit like every other Life Is Good shirt I have ever owned. I believe that makes them classic fit. I didn't even know they made a slim fit. I have owned more than 30 of these shirts over the last 15 years. Count on it.

A classic fit but not to big.