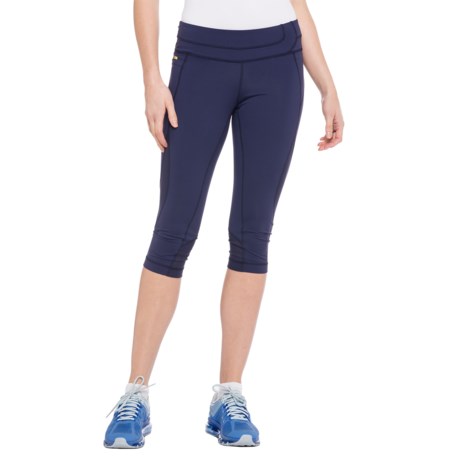 No drawstring. Fit firmly just a bit below the waist.

No drawstring. But the material is a good compression quality, I don't think one is needed.

No they don't. They sit below the waistline and are snug and elastic enough that I've not had a problem with them slipping down.

These do not have a drawstring.