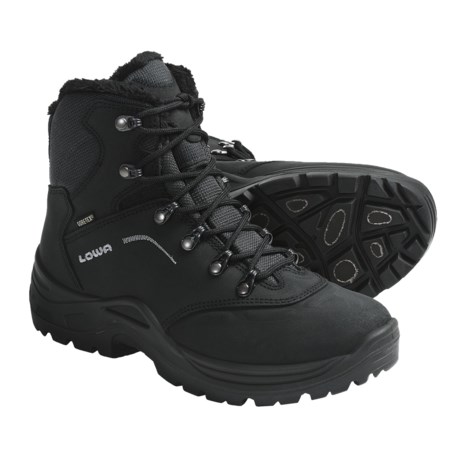 My size 7 say "EU 38" on the label.
Warm, dry and best boots on snow & Ice that I have ever owned!

They do have a fuzzy lining for warmth. They also have Lowa's winter, grippy sole. I cannot help you with sizing, but Lowa's website should have a size table.

Based on my experience (and reading https://www.lowaboots.com/about-lowa/size-chart/), it looks like a Lowa EU size 37 would be the best bet for a size 6 US, as I've found sizing down a half size US in Lowa works best... that also agrees with the EU sizing shown on both the box and website. The winter boot aspect has to do with both the sole as well as the part-wool ("Partelana") lining. These boots also have a woolen component to the footbed. They're sealed, and so quite waterproof.