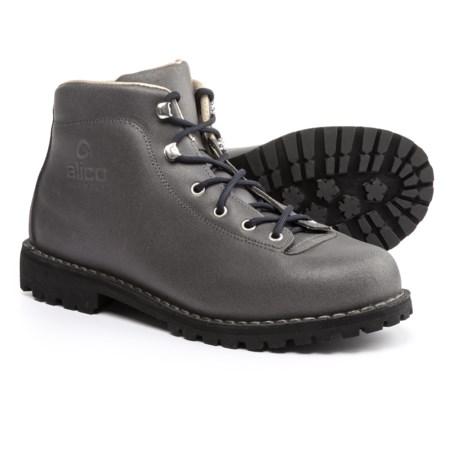 The boots I have are in USA size.

I got a pair USA size 8 1/2

USA ... 12 2E, I believe this is equivalent to a 45 or 46 in Euro sizes. This is the size I usually buy in boots. Having said that, my left foot is perhaps 1/2 size larger than the right and so I must defer to it ... so, it compelled me to write this poem:
(Your Feet ... My Feet)
Feet that ain't a pair/ What was he doin' when he went to work down there/ 11 1/2 fits the right, on the left it's kinda tight/ Get the 12 you say/ Then the right one floats around all day/ Ya kin wear thick socks, take that route/ But it don't work in a Sunday suit/ With them skinny shoes ya gotta wear/ What was he thinkin' when he went to work down there? M. Dennis Fiedler

US sized. 9 Belluno fits me well though I usually wear a 9.5 in US sizes. I haven't seen any Belluno's in European size which for me would be a 43 probably.

Because they are somewhat large for the US size, I suppose it's possible these were originally UK/British sizes where I fit an 8.5/9. There's no other indication of that though so I assume these are US sizes that run half size large, which is not uncommon for Alico US sizing.

All sizing on our website is in US sizes unless otherwise indicated on the specific product page.