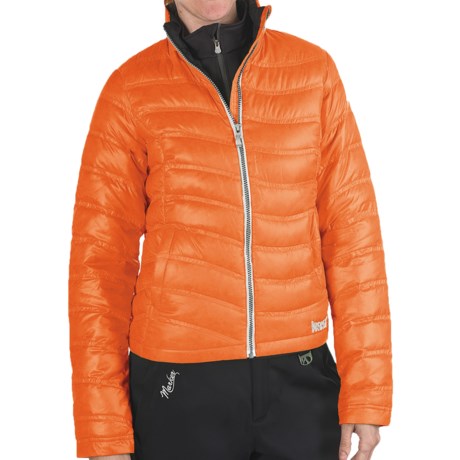 This item is not specifically designed to be packable.

I gave it as a gift to my mother-in-law. She was very pleased with the appearance and the warmth of the jacket. From what I recall though, it would be very packable. It is not designed to be stored in its own pocket though nor does it come with its own stuff sack.

It doesn't fit in its own pocket but it does pack down or fit in a stuff sack.

its definitely packable- but doesn't come with its own stuff sack.