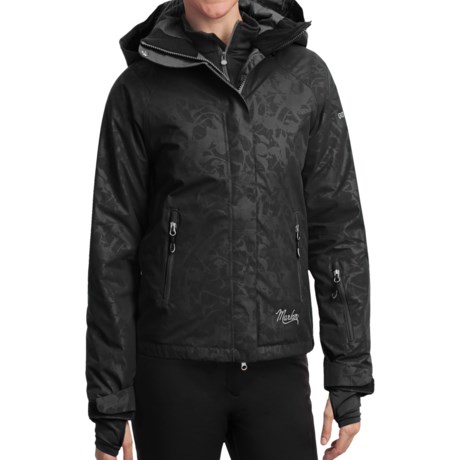 I have yet to meet a ski jacket (and pant) that doesn't make the swish sound. This one is a quiet swish though ;)

Yes, it does "swish" a bit, but it's not as bad a s some Gore-tex coats I've had. But it is not totally quiet. It has not seemed very obvious and it does not bother me.

I found this coat to be a less 'crinkly' version of Gore-tex, but it was not quiet. Most Gore-tex coats tend to make noise for some time until the fabric is broken in, but if its the performance material for which you're looking, e.g. for skiing with breathability, then you will be satisfied. I returned the coat as the advertised and pictured jacquard pattern was not present.