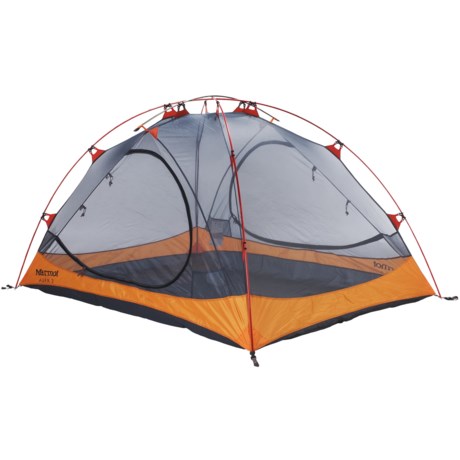 the "bathtub" floor is solid, but, as in the picture, the whole tent upper is mosquito netting. It comes with a waterproof rain fly. If the weather is nice, its absolutely super to sleep without the rain fly and see the stars. We love ours.

Not the entire tent. Id say it's 90% mosquito netting, that's really durible and flexible - to a certain extent ..obv. the bottom is a different material. Which is also strong and durible. Slept in snow in Yosemite a few weeks ago (north dome) and it was great.

It is true to the picture. The entire top portion is a mosquito netting and the bottom is a waterproof solid material. Then there is the rain fly. I hope this answers your question.

Yes, it is!