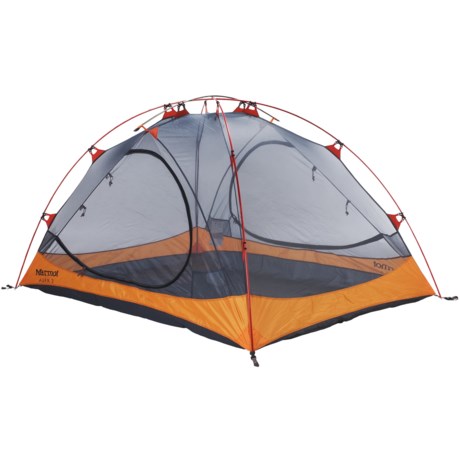 No, most tents have "bathtub floors" where the seams rise off the ground to protect the floor from water. The measurements listed on tents are frequently seam to seam. This is the case with this tent, as it's not really 63" across unless the bathtub floor were laid flat. I measured, and I forget what it was exactly, but the ground width is less than 63.
That said, it's a super roomy two person tent and a pretty great deal. (Wide and long sleeping mats are generally 25" wide, more standard backcountry mats are 20" wide. Extra extra extra wide mats are 30" wide, so you would easily be able to fit two of any of these in the tent, and there is ample vestibule room for packs and gear, as well as room inside the tent for gear/clothing making a mess etc.)

I use this as a 1 person camp tent and wouldn't call it "roomy". You might also want to note that you have to really bend over to get in and out with the extra vestibule in front of you. I have the tent packed up presently but will be using it in a few weeks to go camping. I really enjoy it but wish I had paid more attention to the height inside and the opening for getting in and out. I do enjoy it and wouldn't have any other tent right now. I use a single air mattress that fits inside with not much room for other stuff. You might want to rethink using it as a roomy 2 person tent, unless we are talking about a different model tent.

I don't have the tent handy to measure the dimensions, but like you, I bought this tent intending it to be a roomy 2 person tent. I used it several times this past summer (me at 6'4" with my son who is 5'9") and it did suffice. We kept out backpacks outside under the vestibules. I was impressed with the tent but don't have much experience. I was hoping it might fit a third person too next year (another one of my boys who might be around 5' then), but it might be too snug. We'll see.

I measured about the same - 86" x 63". I would consider it roomy. Have only used it for 2 people so far on several backpacking and several camping trips and have had plenty of room to set up bedrolls and store our stuff/backpacks inside with us. Will be using it for 3 people at the end of the month.