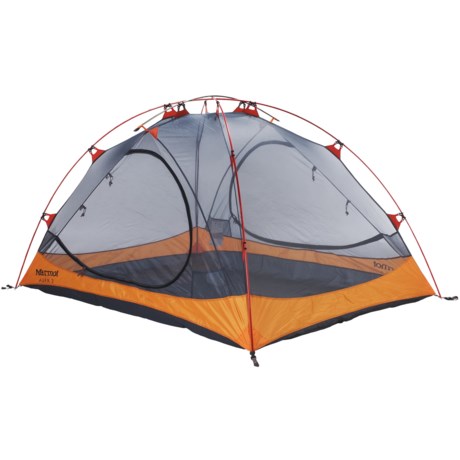 The Ajax does not come with a footprint . Thanks for asking and have a great day.

No, and I don't think Marmot makes one for this model. However, I've read on some backpacking forums where people buy the footprint for the Marmot Limelight tent. It's the exact same floor dimensions, so it should work great.

Marmot makes a footprint for their Limelight 3 tent, and it is a close approximation of the floor size for the Ajax 3 (and Titan 3, before that) tent. The Limelight footprint's existing grommets are a bit too loose for the Ajax/Titan but, for a few dollars, one can obtain a grommet installation kit and place new holes/grommets in the Limelight footprint tabs making for a snugger fit and a workable footprint...