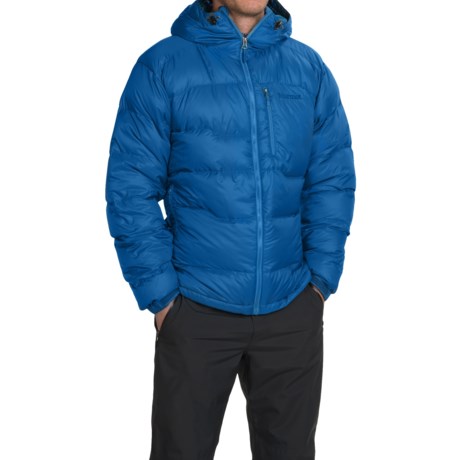 Not so good a deal? First dud from STP.
Reviewed by the Hiking Pawn man from SW Missouri on Monday, December 15, 2014
This came in and immediately I noticed there were no tags. I assume this was a return from someone. I understand that since I had to return a sleeping bag once, but I didn't cut the tags off or alter the new condition. That aside, I could have dealt with the tags being off and in the box, but there are none. There is nothing to show this is a Ama Dablam other than the invoice. It looks just like the $89.00 jacket at Marshalls or TJ Max which are part of the parent company I think owns STP. The jacket looks like the pictures as far as pockets and hood but nowhere near as puffy as the web photos I pull up on Google.

I wore it tonight on my evening walk. It was forty degrees and misty. The jacket was warm, but not overly so. I don't think this jacket will be that warm at sub freezing temps. I had on a merino base layer, wool beanie, the Ama Dablam (?) and a Columbia non insulated shell. I was warm but not hot. All in all, I think there are better deals for $140.00 and definitely better at anywhere near the advertised retail. I caught the deal flyer coupon and I will probably keep it, but I am about half thinking this is a cheaper model jacket based on the lack of loft in the down and nothing in the jacket that ID's it as an Ama Dablam jacket. This is marked 800 fill, but I have an Eddie Bauer Vest that is only 600 fill that is lighter, puffier and warmer. It was $50.00 on sale and a better value in my book.

I hope the STP customer service, quality and value is not going to fall off since they were bought by TJ Max. I think that was at the end of 2012 so hopefully this was a fluke.

Bottom line, I think there are better deals out there than this jacket. Shop around.
Most helpful positive reviews
Similar items and more information in the following areas: