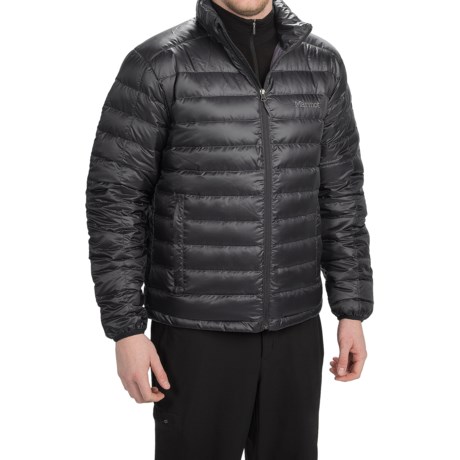 Darrell,
I don't remember and I already sent it back. it was tight across my husband's chest, so we couldn't keep it. Usually the specs on the page for this item will state something about inner pockets. Ex-officio Storm Logic has tons of pockets. We ended up getting the Mountain hardwear reversible jacket. it's plenty warm for California weather, but may not be great for colder climes.

p.s. Ama Dablam has an outside zippered pocket on the chest that looks pretty secure.

This jacket has two large inside pockets, approx 7" wide x 10" tall. One has a stitched tab in the middle of the 7" width. These pockets are probably for goggles or a hat but I wouldn't call them security pockets. This is a nice weight jacket, perfect for over a fleece for around town or layered under a tech. shell for skiing/boarding.

It does not have a zippable inner pocket, but there is a big, divided pouch pocket inside the lower left side. Great jacket!

It has 2 inner pockets on each side, about a foot deep. They are 6 and 3.5 inches wide. However, they do NOT have any zipper or velcro.

This jacket has inner pockets, but they are not secure pockets.