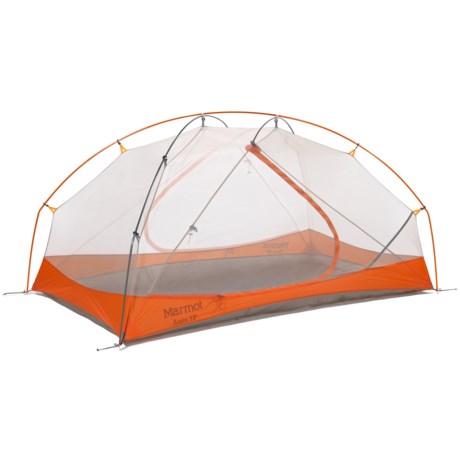 It's the beige and orange one. It performed well. We took it to the bottom of the Grand Canyon on a hiking trip. It was light, stood up to some significant rain and was really perfect. The only issue with it is that the fly gets caught in the door opening zippers quite easily, but once you realize that you are careful. Good luck.

This item is beige and orange.

The photos are accurate. It is orange with gray.