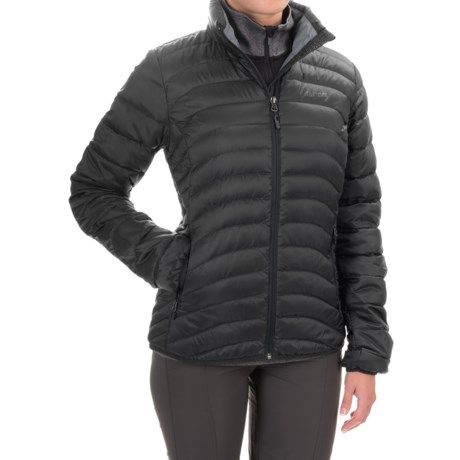 I usually wear a large but ordered the XL in this jacket. The arms are a bit too long, but this winter when I will be wearing a bulky sweater under the jacket, I want a little extra space. I don't think the large would allow space for a heavy winter sweater. This is a light down jacket, so if you are going to be out walking in the coldest of winter, you would want room for layering. (Unless you live in a warmer part of the country.)

The largest size that we have available is size XL which is equivalent to 12. If you hover your mouse over or click on the sizes the corresponding numeric size will be displayed.

I would say the XL fits more like a 14/16. I bought an XL and would never, ever fit into a size 12.