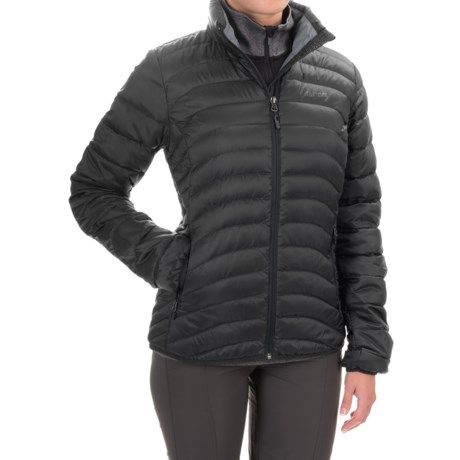 I haven't had a problem with feathers coming out with this jacket. It's a lightweight but warm jacket that looks really good.

I have not seen mine shedding any feathers, and in dark blue, it would show if it did. My down jacket from Lands' End sheds a lot through the fabric.

In my experience, this is not normal with down jackets. I have owned 5 down jackets and vests over the last 15 years and, while losing feathers here and there is normal, the amount of feathers this Marmot jacket loses seems a little over the top. I hope that the shedding will eventually stop, but I'm not confident that it will. I'm honestly a little disappointed in this particular jacket because I also know of Marmot's reputation -- I thought I was getting a good value. Like I said in my review, I would return this jacket if I felt like it was reasonable for me to do so.

If your budget allows it, you may want to consider the other down jackets made by Mountain Hardwear, Columbia, and The North Face. If you want to stick with the same price point, check out the jacket made by Outdoor Research for $99. My spouse has an 800-fill power jacket made by Outdoor Research (called the Floodlight) and he loves his jacket because it's lightweight and warm. Good luck to you!