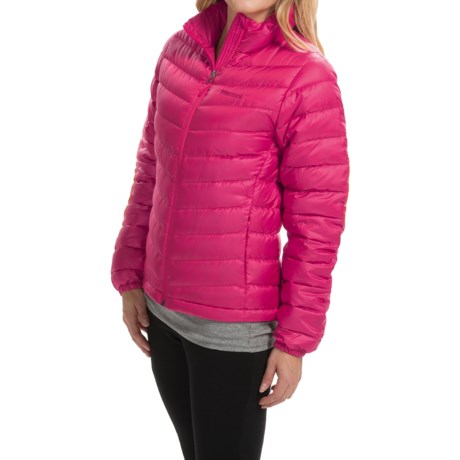 Yes it does have a drawcord hem

Yes, the draw cord ends are in the pockets and you can pull the hem tighter that way.

Yes - it does! It's elastic and the locking device is inside the front pockets.

Yes it does have a draw cord around waist.

Yes, it does. I was wondering the same thing before I bought this, because I love sinch-able jackets!
This is a great coat btw, a good price, and comfy. I wear it all the time.

Yes! This jacket does have a draw string cord For your information as far as sizing, I sized up for the shoulders and some more freedom of movement. In TNF jackets I wear all smalls and I purchased this one in a medium. Also as far as warmth, for me here in Wisconsin this is a late Fall /early Spring jacket- it won't work for subzero temperatures unless you really layer and for very cold weather I like a longer jacket with a hood.

This jacket was purchased for a hiking trip we will be taking to Peru and I am lokkking forward to the fact that this is very light and packable.

Good Luck!