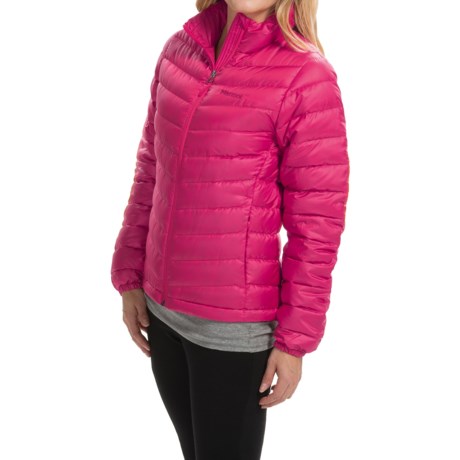 It's not designed to be packable, like a jacket that comes with a pouch, but you could probably fold it and stuff it into something akin to a gallon Ziploc bag...smaller if you vacuum-pack it.

Yes I think so. It is really lightweight, so I think you could get it in a suitcase, might be a big tough in a small backpack though.

I would say it can easily pack into a small day pack but would probably take up a whole small size timbuktu if that's helpful.

Yes, packable! Great for early morning or late night mountain summer, spring and fall temps. Could be used as a layer in wintertime in prolonged exposure.

It is not specifically stated that it is packable, but I found that it works rather well.