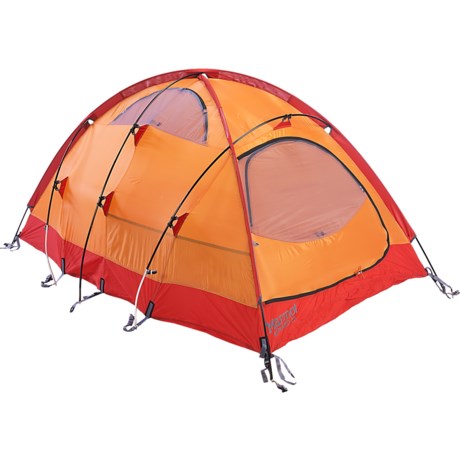 Yes... the Thor 2 footprint will work for the Midgard 2 tent.

I called marmot and asked a rep about it.

The lady I spoke with said that the Midgard and the Thor tents are the same tent just named different based on the type of dealer they went to. (or at least that was my understanding)

I got one of these tents the other week (sweet deals here) and need a foot print as well... Nice tent I used it on a trip to hike up Mt Elbert the other weekend and got 4" of snow over night. Stayed warm and the ventilation prevented excessive condensation on the inside of the tent.

Yes it does. This is a great tent that I think is an overseas version of the thor because its identical in every way, only difference is the name on the front of the tent.