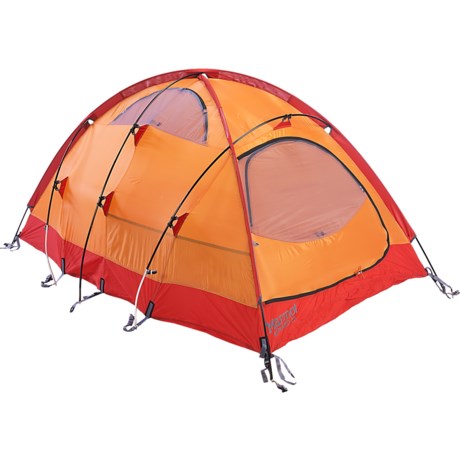 It will withstand the weather hope you could distribute the weight. ENjoy the journey


It is not ultralight if that's your concern, but it is a true 4 season tent that will keep you warm, safe and dry in any inclement weather. That said, for a 4 season tent I think it is ultralight at 8.5 pounds and it's very easy to build (took me around 10 min after one practice). I recommend you purchase the footprint so you can use it with just the fly for a super ultralight setup.

I would advise researching the temperatures before deciding, but from what I understand it can get somewhat cold in those regions that time of year. And if snow is a possibility this is the tent I would take. Also if your going to share it with someone you can each carry half, and this is truly a 2 person tent. I'm 5'8" and my son is 5'10" and we're both over 200 pounds, and with gear we sleep comfortable and aren't cramped for room.
Good luck and hope you enjoy your adventure.