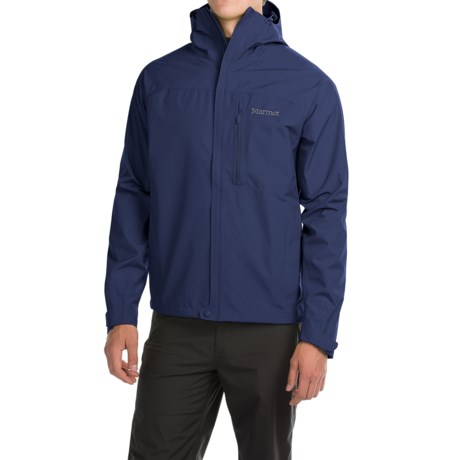 Sorry there is not a temperature rating.
Most manufacturers do not have temperature ratings for their garments or footwear due to the number of factors that affect how warm a garment may keep you. This item is designed to be used as a layering piece. The following buying guides may offer some insight to help you dress properly for any environment.

http://www.sierratradingpost.com/lp2/head-to-toe-guide.html
http://www.sierratradingpost.com/lp2/layering-guide.html


This jacket provides almost no insulation, but is a very effective wind breaker. The layers I'm planning to hike with are a long sleeve base layer, a mid-weight layer (Marmot Aber soft shell) and a light down vest. I have not actually hiked with any of it yet, but my expectation is I should be comfortable down to around 40F-45F as long as I'm moving and dry.