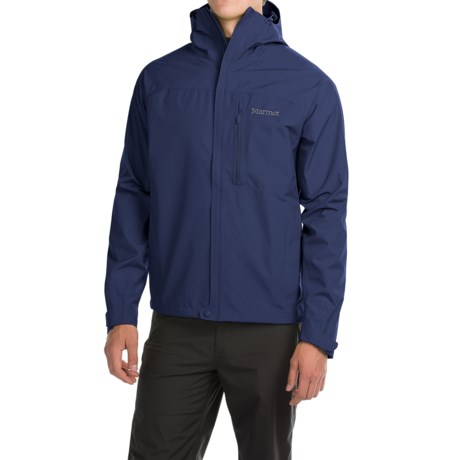 It has 3 pockets - two zippered hand pockets and one zippered breast pocket. It's been a great jacket.

There are two side pockets and one chest pocket

The jacket has three pockets. Two in the normal side hand positions, and one, visible in the picture, on the chest next to the Marmot name.

standard side pockets, zipper and Velcro, left chest pocket outside zipper, little shallow, no internal pockets, vented, zippered armpits not listed.

it has three pockets. two and hand and one chest pocket

Three in total, 2 for the hands and one on chest height right next to the marmot label

Three.... One breast pocket and two hand pockets. The jacket is very minimalist,very lightweight. Not full cut, made to fit trim body style. I bought xxl to layer underneath, as I use it as my cold weather hiking shell too!