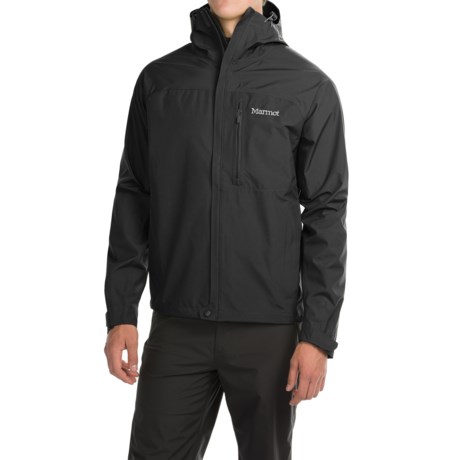 it doesn't have one. it should have one but i don't think its a bog deal, at least not for me. i wish it had a loop to hang it though. i had to sew one on. great coat for the money. i was just in portland over the weekend and it rained a few days and the coat worked very well.

No it does not.

Nope. Single zipper - the bottom of the coat is always closed if the jacket is zipped. I'm 5'7, about average build, and have a medium, and I've never missed being able to unzip the bottom.

As a sidenote, there is a button snap next to the bottom of the zipper, to hold the rain flap closed. Not relavant to your question, but might be helpful for someone else in the future.

no, it does not

It does not have a two-way zipper. Having said that, the jacket is short enough that I do not really NEED a two-way zipper; i.e. when I am driving in the car, the jacket is short enough to not bind when I am seated. I have two longer Marmot jackets that DO have two-way zippers, but I NEED them due to their added length. Suggest you measure your length when seated to see how long you are from top of zipper to top of your lap. If the jacket length is shorter than that, you should be fine. My experience is that Marmot does a fine job of designing their jackets, and that's why I buy them.

No it does not have a two way zipler, but I do like the jacket.

No, unfortunately. But I would still recommend this jacket.

no, just one regular zipper

I do not think so. Bought it for my son. He loves his jacket. Very sleek in black

Nope. 3 x 1-way pockets at left chest, lower right & left

This item does not have a 2-way zipper.