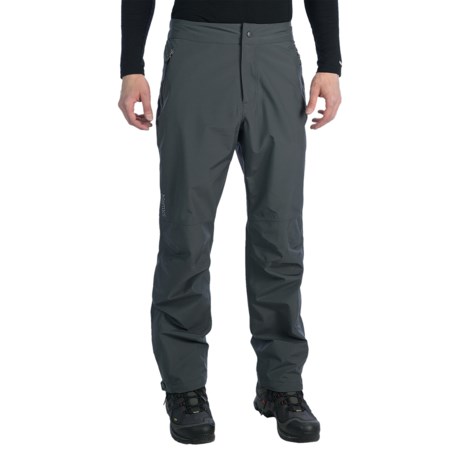 Short answer; i would go with the large - they are made with some room but might be snug in the waist. Long answer; in most cases i think large would be ok but if you think you will go up in size or be wearing them with heavy cold weather pants i would go for the xl. I was between medium and large and went large for the length in the leg and for room for trousers but they are almost too big in the waist but work just fine - Good luck and hope that helps...

Definitely not, but can't speak to length on the XL.

go for XL

We currently only have this item is size Large. Due to the nature of the closeout business, we often receive items in limited quantities. Therefore, popular sizes and colors can sell out quickly. Occasionally we are able to reorder a product, but closeout items are typically unable to be reordered. We suggest signing up for the My Updates as the best way to monitor incoming products. You will receive email notifications of our newest stock items.

These pants seem to be true to size. I would try on your regular pants with the under layers you want to wear and see how comfortable that feels. If it is too tight, then I'd go the next bigger size. You certainly don't want to risk splitting out the seams of waterproof pants. That's the worst way to destroy the waterproofing.