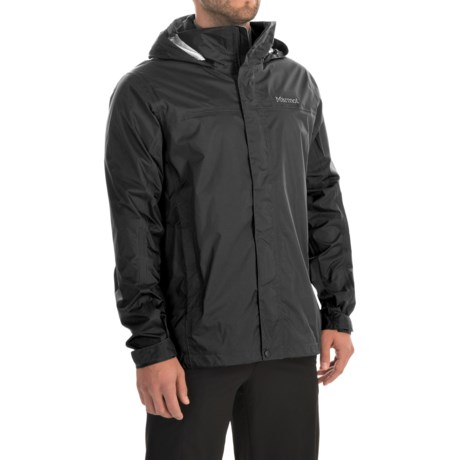 I own the women's version of this jacket and I just bought my husband this one. It has pit vents. It is unlined and the inside is that white rubbery material that is a bit clingy if it's warm or muggy. I'm not sure I'd describe it as 'breathable" but the vents make a difference. We generally wear ours in the fall and spring with a fleece underneath when it snows or rains and it's not subzero temps. It's a great jacket. Very light weight.

It looks like the same material we've had in previous Marmot jackets.

I would assume so, too, but I can't answer with certainty. Sorry!

Yes, and the pant and jackets are equally light weight and waterproof

This item does not give specifics about the waterproof/breathability ratings, but the fabric is quite similar to similar items.