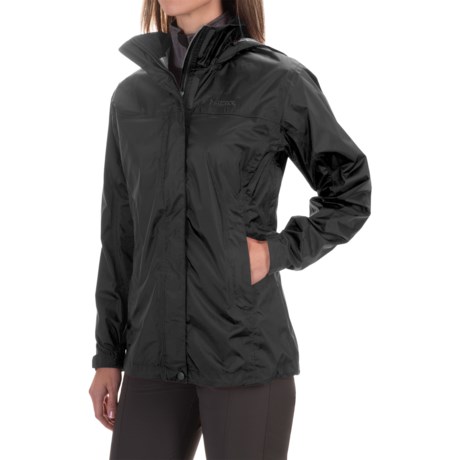 around 27" - per their web site, which probably lists the length based on size Medium. http://marmot.com/women-jackets-and-vests/wms-precip-jacket/46200.html?cgid=women_jackets-and-vests&dwvar_46200_size=000015M&dwvar_46200_color=2209

Sorry I can't answer that question. My jacket is a large. That would be a questions for Sierra Trading Post. They are very good about answering questions of that nature. Also Marmot may be able to answer that question for you.

The center back length is 27".