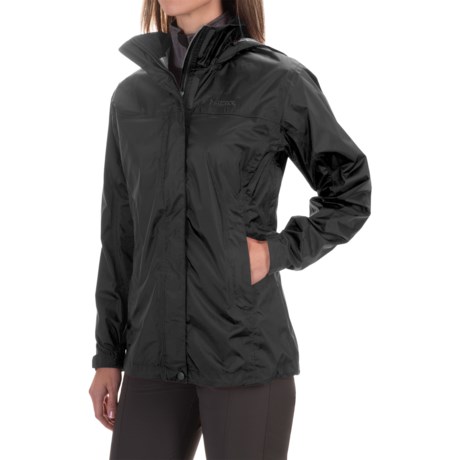 It has a bungee cord allowing adjusting for rain and wind conditions.

yes - look at this picture (though you may want to call Marmot and check) https://s7d2.scene7.com/is/image/marmot/46200_4669_lifestyle2?$dw-product$=

Not a tie closure but a toggle on each side to tighten and also one in the middle of back of hood to snug it

Mine has the toggles on each side at the front of the hood, and the back middle has a velcro strap for adjusting.

It doesn't have a tie closure per say but has a stretchy cord with clips on each side of the hood. The hood is totally adjustable. It also has a Velcro tab on the back of the hood for adjustment. I LOVE this jacket.

There are clips on each side to draw it into your face, but it does not tie closed.

Sorry, I returned this jacket. Was nice but fabric similar to one I had and was looking for a thinner jacket for travel. Can't recall that there was a tie closure.

The hood has a cord with a toggle on it to tighten/loosen it.