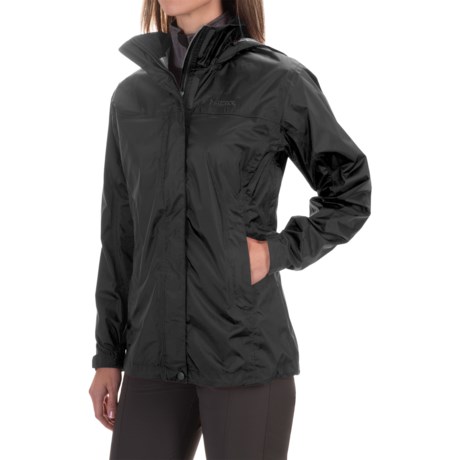 It has a cord with a toggle to tighten the hood as much as you would like around your head. The hood rolls up and tucks inside the collar...

It has those toggle closures, one on each side. The kind where you pinch the thing, pull the stretchy cord through, then let go to keep it in that spot. So technically, doesn't tie but the hood is definitely adjustable. If you zoom in on the celtic/deep teal picture, you can see the little black thing and the black cord coming out of it at the base of the hood.

The hood has a cord with a toggle on it to tighten/loosen it.