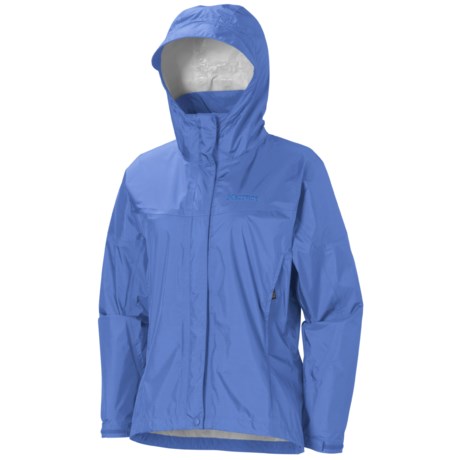 If it is a bulky sweater you will want a size up if you like extra room. Otherwise it may be tight depending on your layering.

I bought a size up to give me the flexibility of wearing a sweater or fleece under it and other than wearing a really thick layer, I would have been fine with my normal size. The cut is generous, not tight or form fitting.

If the sweater is not a heavy wool sweater it is very comfortable. I wore my jacket beginning in the spring with a sweater, through the summer with just a tee shirt and now into the fall with sweaters again!

Yes, I would say so!

This jacket is a shell and thus designed to fit over a baselayer. I can easily layer a couple layers under my normal size and not feel too tight.

Yes. I am usually a size small, but bought a medium to wear over a down sweater. Probably a small would have fit over the sweater.

Yup! I wore it over a fleece and a long-sleeved shirt all day. I was comfortable, with plenty of room to breathe and move.

I've worn this jacket over my TAD Artemis Sweater (100% Merino Wool) and also my Icebreaker Arctic Hoodie (100% Merino Wool) and it fits well with no areas that are tight.