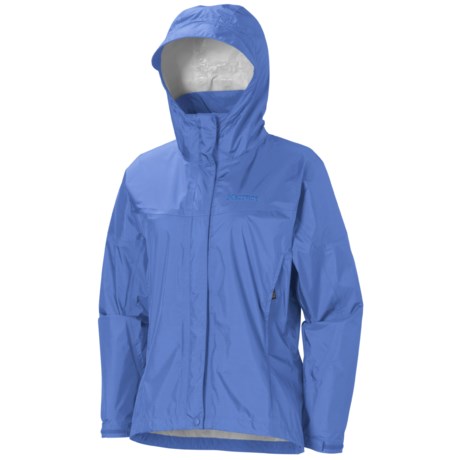 The Marmot PreCip® Jacket is not lined, one reviewer reports the inside coating for waterproofing feels funny on your skin, if you are wearing it without long sleeves. Still loved it.

This jacket is a shell with no lining, and with next-to-skin Dry Touch finish you should experience no feelings of being clammy, and therefore, sleeves should not stick to your arms.

The sleeves are not lined at all. I don't know if it sticks to your arms, because I have only worn it over sleeves, and/or have not been sweaty.

They have the wicking material in them. I don't wear it alone, always have a hoodie under it so I don't know if it sticks, but I would say no. It's a great jacket for the price.