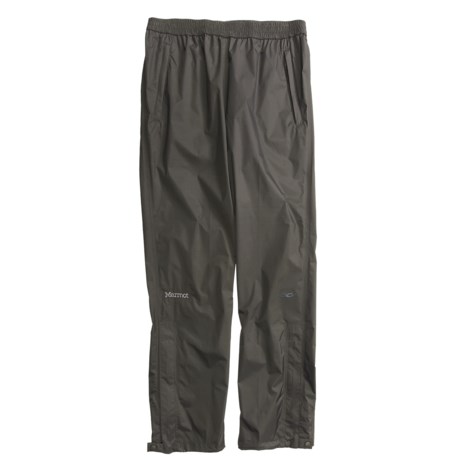 No, they are not the newest model. These are not the full zip rain pants.

does this have nanopro? thanks.

I do not know which pants you are looking at, but I am only aware of two style of PreCip pants: full length side zippers & partial lower leg zipper. I am able to fit a 9.5 size boot through the partial zippers. I hope this helps?

It does. Appreciate it!

This is an older closeout model.