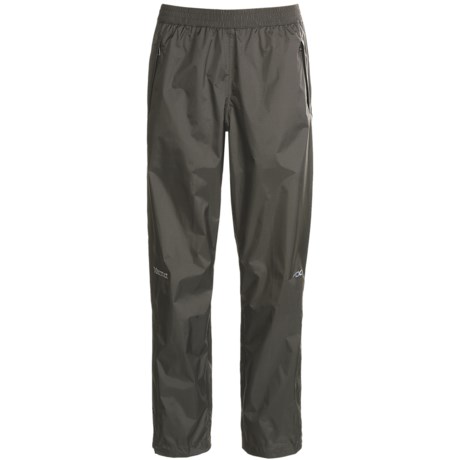 Yes, you can. I have done so. The pants have zippers at the cuffs that facilitate this.

I was able to put on and take off without taking off my boots, but you have too make sure that pant bottoms are fully open before you start or you look like a comedy of errors. Pants are great, I was on motorcycle in INTENSE RAIN!

I tried putting them on and taking them off in the comfort of my home where I and my boots are obviously warm and dry and I could perform both actions with minimal effort and just a bit of patience. It can be done! They will be getting their first field test in October on a portion of the Appalachian Trail. Hope that helps.

Yes. I was able to put them on in the field over my hiking boots, just unzip as far as possible and scrunch pantlef down to minimize mud/dirt transfer.