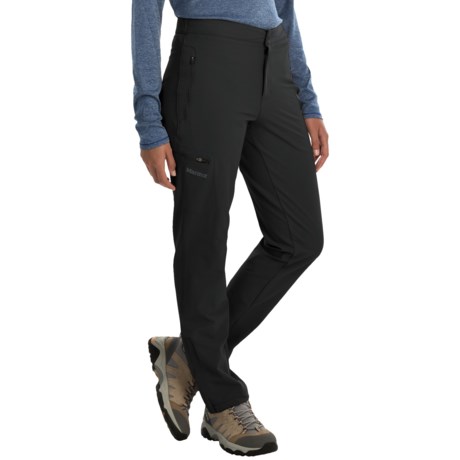 stretch along length, but no stretch in width
Reviewed by Liz from Northern Florida on Monday, August 11, 2014
These are nice, quality pants. They have some spandex so stretch a bit, but the stretch is only vertically, along the length of the pants. There is no stretch horizontally, along the width of the pants. This means they have some longitudinal give for when you bend, sit, or crouch so the ankles don't pull way up, the waist band doesn't pull down, and the knees won't feel like they're pulling tight as you squat.

However, since there's no stretch horizontally across the width of the pants, don't count on any stretch to help you squeeze a too-wide butt or big thigh saddle bags into the pants; they don't stretch that direction.

That said, they're pretty roomy. I'm on the cusp between large and extra large so I ordered extra large intending to layer. The extra large is pretty darned big. I could easily layer both thick long johns and a pair of jeans underneath.

They run pretty long. However, they have one of those adjustable bungee-cord draw-string things around the bottom of each leg. So, if they're too long, you could pull it tight around your ankle and just let the extra length blouse-out a bit at the ankle without getting in the way. If they're good length, you can leave the bungee draw string loose and it just looks like a normal pant leg hem.
Similar items and more information in the following areas: