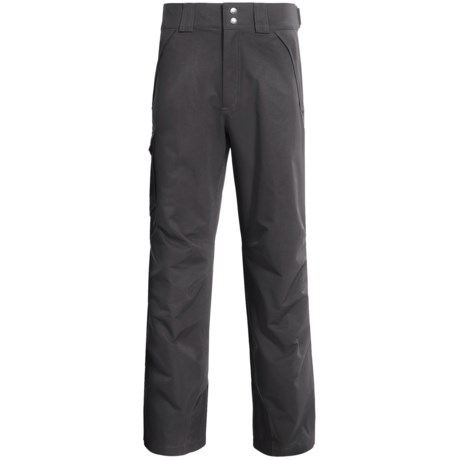 There is no insulation.

According to the product specs tab: Features: Non-Insulated,Waterproof

These are not insulated at all. At best, the fact that they are windproof due to the waterproof membrane will block a good portion of the wind and therefore provide some warmth.
I'd always wear some kind of insulating layer underneath these pants..