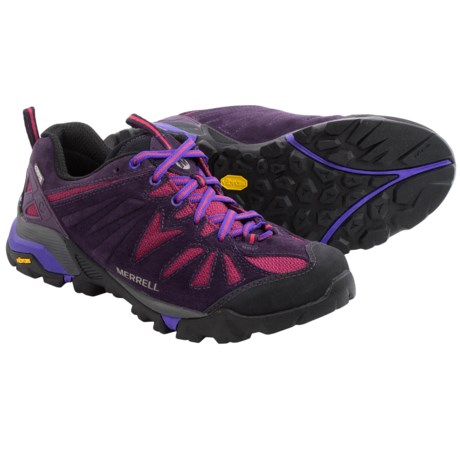 After researching before my purchase, I found the difference is the waterproof quality of the hiking shoe. The other is not waterproof.
Cheers!


I have no idea what you're comparing the Merrell hiking shoe to.....? I bought the waterproof version and love it.

The more expensive ones are waterproof. I always get the waterproof ones. They are definitely worth the extra money. My feet breathe just as well in them, and I never have to worry about my feet getting wet when I'm hiking. I love these shoes.

I think the hiking shoe was supposed to be a bit heavier duty. I did notice the similarity, though. There might have been another detail that I don't recall...

The one that costs $10 more is waterproof.

I have both. The trail shoe seems to have more room in the toe box and is not waterproof. The hiking shoe is narrower in the toe box and is waterproof. Both are similar otherwise.