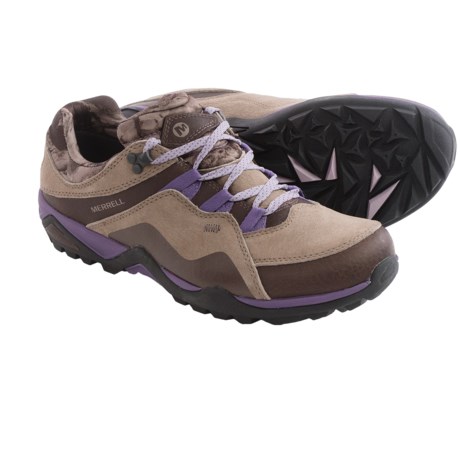 CLOSEOUT= DEFECTIVE AT STP
Reviewed by DEBDESIGNER from OCEANSIDE, CA on Tuesday, October 11, 2016
ONCE AGAIN, TOO MANY ITEMS TO LIST, STP LABELS "DEFECTIVE" SHOES, AS THEY WERE CERTAINLY
LABELED BY THE MANUFACTURER, SELLER OF THESE TO STP FOR PENNIES ON THE DOLLAR, AS "CLOSEOUTS" CLEARLY HERE. OF COURSE THE SELLER TO STP, MFG/WHOLESALER, ETC. BY LAW, MUST INFORM BUYERS OF THE LOTS OF THESE DEFECTIVE, "CLOSEOUTS", (NOT LEGALLY, PER STP'S OWN DEFINITION, AS SOLD HERE ROUTINELY). JUST AS LOTS OF "SECONDS" ARE LABELED, TO THE BUYERS LIKE STP, BY LAW, AS STP IS TO LABEL SPECIFICALLY FOR IT'S CUSTOMERS. BOTH SECONDS, AND DEFECTIVE LOTS OF SHOES, MERCHANDISE, MAY ALSO BE LABELED AS "CLOSEOUTS" BY THE MFG. SELLER TO STP, OTHERS, WITH THE SPECIFIC IDENTIFICATION ADDITIONALLY, OF THESE "CLOSEOUTS" AS BEING SECONDS, DEFECTIVE, OR THE ONLY DEFINITION STP GIVES DELIBERATELY TO DECEIVE, AS MERCHANDISE DISCONTINUED FOR NEW SEASON MERCHANDISE, OR THEIR ARE NOT ENOUGH ITEMS IN INVENTORY FOR THE MANUFACTURER TO SELL, PER STP'S DEFINITION. OF COURSE AS EXPECTED, AMONG ALL OF STP'S DEFINITIONS, "SECONDS" ARE ITEMS WITH UN- NOTICEABLE, BARELY NOTICEABLE, DEFECTS, THAT DO NOT INTERFERE WITH THE FUNCTIONALITY OF THE ITEM, AS INTENDED, BUT MAKES NO MENTION OF "DEFECTIVE" MERCHANDISE WILLFULLY. OR OF THE FACT THAT SECONDS, DEFECTIVE ITEMS, ARE LABELED, THEY'RE INFORMED OF BEFORE PURCHASING, WHICH MAY ALSO BE CALLED "CLOSEOUTS" WITH THE CAVEATS ATTACHED, OF WHY THE ITEMS ARE CLOSEOUTS, INCLUDING SECONDS, DEFECTIVE, /(UNSELLABLE) THEY KNOW FULLY BEFORE THEY BUY THESE. AND ARE TO IDENTIFY FOR THEIR CUSTOMERS SPECIFICALLY. IN FACT ARE NOT TO SELL "DEFECTIVE" MERCHANDISE AT ALL, WHICH DOES NOT FUNCTION AS INTENDED, IDENTIFIED, BECAUSE THE ITEMS ARE DANGEROUS,
AS SELLING DEFECTIVE SHOES MAY BE, YET ANOTHER CUSTOMER IN HER "NEW", CLOSEOUT, SUPPOSEDLY, SHOES, WERE, ARE, SO HUGE, LONG, WIDE, THAT SHE FELL OVER IN THEM WHEN HER HEEL SLIPPED OUT OF THE GIGANTIC, TWO SIZES LARGER THAN LABELED, FAR TO WIDE TO BE STABILE.
AND LIKE MANY, HAD WORN THIS BRAND WELL BEFORE, IN HER USUAL SIZE AS SHE ORDERED, TRYING
TO MAKE A GO OF IT, AS WE ALL DO, RATHER THAN GO THRU THE HASSLE OF A RETURN. AND IT IS
MOST ILLEGAL FOR STP TO DESCRIBE THESE AS NORMAL FITTING, FUNCTIONING, THE ASSUMPTION BY ALL BUYERS A PURCHASE WILL BE. THOUGH CUSTOMERS CAN BREAK THE LEGS, MORE, WITH A FALL.
EVEN FROM JUST TRYING THESE HUGE, UNSTABLE SHOES ON, AND GOD FORBID IF THE DEFECTIVE SHOES, BOOTS, ARE DESCRIBED AS ALL WEATHER, RAIN, OR SNOW BOOTS. THIS IS STP'S PROVED PATTERN OF SELLING DEFECTIVE, UNWEARABLE, MERCHANDISE, DESCRIBING IT AS BEING A "CLOSEOUT,"
OR "DISCONTINUED", ANOTHER TERM THEY ABUSE TO DECEIVE, CAN BE DEFECTIVES AS WELL. NEVER
ARE THEY TO JUST DESCRIBE THESE BY THE NORMAL PRODUCT DETAIL PITCH. THE LAW IS CLEAR THAT SECONDS, MUST BE LABELED AS SUCH, AND DEFECTIVES IF ABLE TO SELL, MUST WRITE SPECIFICALLY OF THE DEFECTS, WARNING CUSTOMERS THEY ARE DEFECTIVE, THAT THEY BUY AS IS, AT
THEIR OWN RISK, IF FEDERAL STATE, CONSUMER AFFAIRS AGENCIES DEEM IT O.K., AND BY NO MEANS ARE THEY TO STATE THEIR LUDICROUSLY HIGH ANYWAY, SUPPOSED MFGSR, PRICES FOR NORMAL, SAFE,
FUNCTIONING, SHOES, TO SUPPOSEDLY ILLUSTRATE THEIR FABULOUS DISCOUNT ON SECONDS, DEFECTIVE, DANGEROUS, MERCHANDISE, MOST ILLEGAL! WHEN EVERY REVIEWER, (PRINTED), STATES
THAT SHOES ARE TWO, THREE, SIZES TOO LARGE, AS HERE, THIS MEANS THIS IS A DEFECTIVE LOT OF SHOES! JUST AS A NEW LARGE LOT OF SANITA, EXPENSIVE BOOTS CAME IN, AND YET ANOTHER
REVIEWER, WROTE THAT SHE OWNED SEVERAL PAIRS OF THIS BRAND, ERGO IS A "FIT MODEL", ORDERED IN HER NORMAL SIZE 10 FOR BOOTS, THAT WERE 3 SIZES TO LARGE! THIS FAR TOO UNDERSTANDING WOMAN, ACTUALLY EXCHANGED THEM 3 TIMES, UNTIL SHE GOT A PAIR THAT FIT,
WHICH WAS THE SMALLEST SIZE, A SIZE "6"!!!! ERGO ANY WHO ORDERED ANY SIZE WOULD EXPERIENCE THE SAME DISGUSTING SCENE, HAVING TO ORDER 3 SIZES DOWN, WITHOUT ABILITY TO EVEN EXCHANGE TO A SMALLER, SAFE SIZE, IF A SIZE 6,7,8 ! OF COURSE STP CLAIMS TO HAVE THEIR "FIT MODELS" TRY THEIR MERCHANDISE ON BEFOREHAND,, RIGHT!!!! ALL NEED TO REPORT THEM TO THE FTC, BUREAU OF CONSUMER AFFAIRS, BBB, EVERYWHERE.
Most helpful positive reviews
Most helpful negative reviews
Similar items and more information in the following areas: