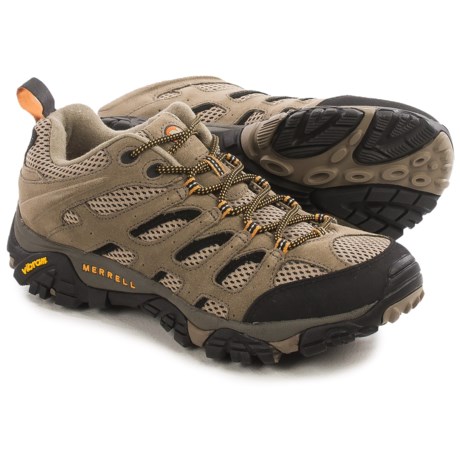 These are only available in M width. The wide isn't offered.

If they are not showing a WIDE as an available option, I would say NO...you might have to check other outlets since I know that STP gets what the manufacturer sends them. They only have what is showing in the system, is my understanding, and they cannot order anything specific. Hope this helps.

I found these shoes narrow in the toe box compared to Keen's as well as maybe a little shorter in length.

I know my husband has gotten the wide version of this shoe in the past. If STP has it in stock the wide version should be the same as your other Merrell footwear. I take the regular width, which is what I had ordered, so i don't know if STP has the wide one available.

We currently only have these available in medium width. We suggest signing up for the My Updates as the best way to monitor incoming products. You will receive email notifications of our newest stock items.