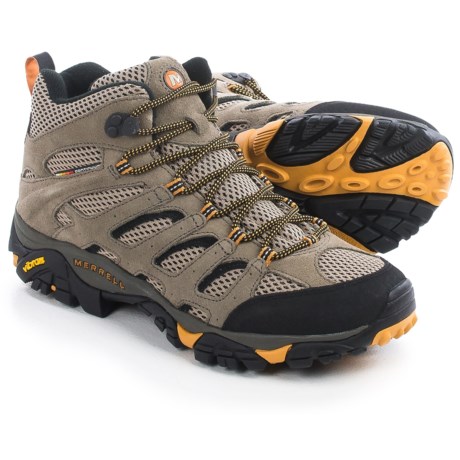 No. These shoes are the exact opposite of waterproof. Very ventilated.

No. There is a slightly different Moab model that is waterproof.

No, actually pull water in as they are ventilated. I swap out inner soles on colder and damp spring days

No, they are not waterproof. I bought them for use in Arizona mainly, but also for use in the Summer for day hikes. Since they are not waterproof, they breathe very well. I do have waterproof boots for rainy, wet, or muddy hikes.

I haven't worn these boots under any wet conditions but they aren't advertised as being waterproof so I doubt they are.They are a comfortable hiking/knocking around boot.

These are not waterproof.

No, they are not waterproof.
They are well ventilated,so your feet will stay dry.
I have hiked with both the waterproof and the ventilated Moab.
The Ventilator is my choice.