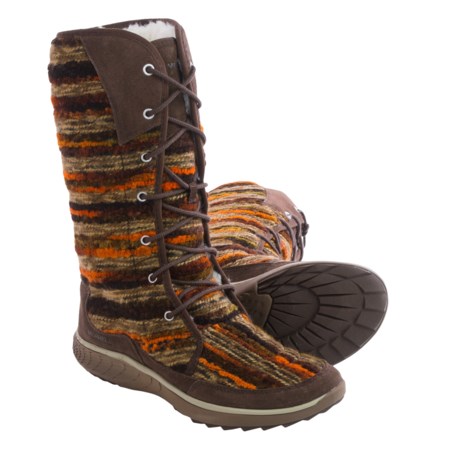 I was skeptical when I got mine but have been VERY warm, and so far, no snow has gotten in between the laces, nor has wetness soaked through anywhere, ever. I have not been out in the snow for more than an hour at a time. I think for longer in deep snow (8 inches or more) there still might be a chance of getting wet.

I have wore these in the snow and they seemed fine.

These boots are not waterproof and may get wet if used in the snow.

They are not waterproof. The material on the top is a yarn/wool like. I do wear them out and about in bad weather they are warm and comfortable. I would not wear them to play or be active in a lot of snow.