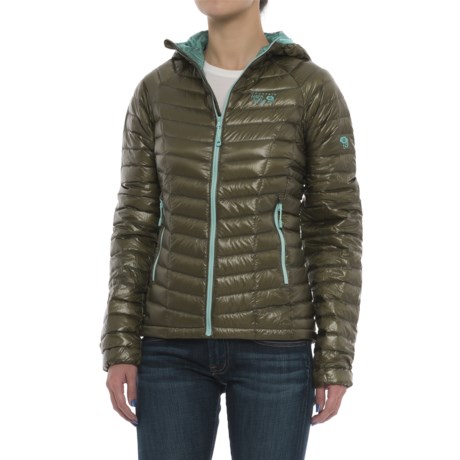 I've only tested it in about 20 degree windchill weather (and it's great), but I see on the Mountain Hardwear site that it's recommended for Alpine Climbing. As I understand it, the jacket doesn't hold up too well in heavy rain, but in light rain, it's fine. I'm in California so I haven't had a chance to test the rain feature.

Sorry there is not a temperature rating. Most manufacturers do not have temperature ratings for their garments or footwear due to the number of factors that affect how warm a garment may keep you.

I would recommend a thicker down jacket. You will feel the wind through this sweet, but thin jacket. This jacket is great for working outside, backcountry skiing, climbing. I'd be cold in it on an arctic cruise.