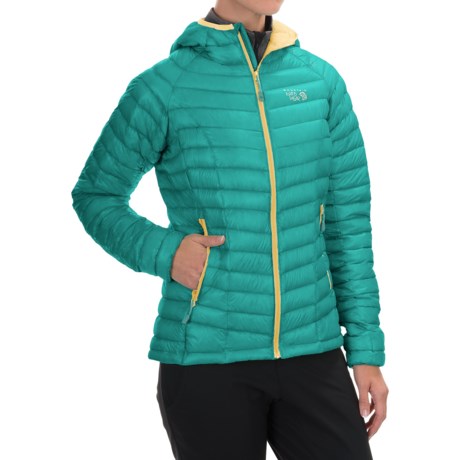 Ultralight jacket
Verified Buyer
Reviewed by Vertical World from Massachusetts on Friday, December 11, 2015
The first thing you notice when you pick up this jacket is WOW, it's light! It's like picking up a feather. The fabric is also really soft and comfy, especially compared to other down jackets that I've tried on to compare. The down is really high quality and I could feel it reflecting my body heat back at me as soon as I put it on (and faster than heavier jackets with more down). Plus, the "sweatshirt cuffs" on the sleeves are the comfiest I have ever worn, softly snuggling onto your wrists juuuust right.

I ended up returning this jacket for two reasons. First, this wasn't really the type of product I meant to buy. I was looking for a medium-duty technical down jacket for very cold winter conditions and light mountaineering. This is meant more as a light-is-right replacement for a mid- or heavy-weight fleece, and provides a similar amount of warmth for much less weight. It's best used as one element in a layering system for high-output winter activities.

Secondly, the fit just wasn't great. I'm 5'6", 138lbs, but lean/muscular in build. A Patagonia XS fits me perfectly. The Ghost Whisperer small fit me perfectly across the shoulders and was just barely big enough under the armpits. But, the torso had a boxy, unflattering fit on me, and the sleeves were super long. Given how expensive this jacket is (even with the deals on STP), I couldn't justify buying such an ill-fitting jacket for the price (no matter the performance).