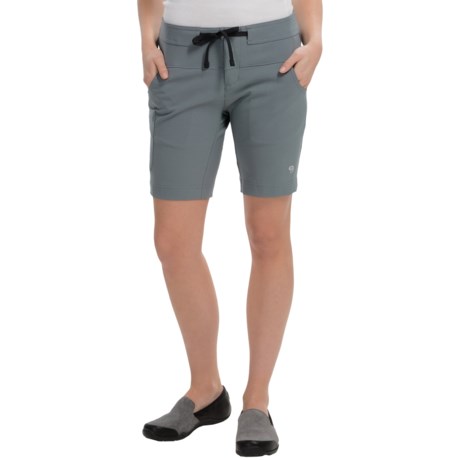 I never dry my sports clothes in the dryer. They dry quickly on my rack.
I have about 6 of these shorts. Love them. They also only stretch just a little.
Highly recommend them.


This may shrink a little, but should not be much if any. According to the product specs tab: Fabric: 89% polyester, 11% elastane


Mine have been washed several times and have not shrunk at all. They are 89% polyester, 11% elastane. They seem to be well made and I see them lasting a long time.