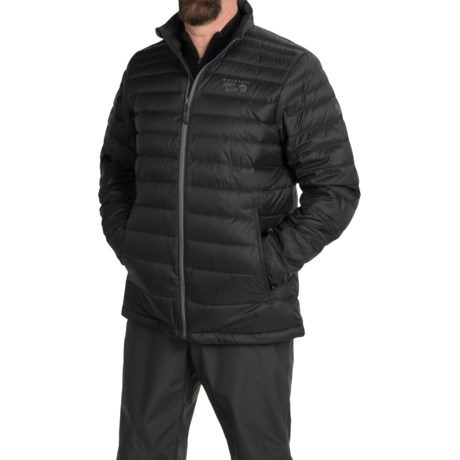 You can make it small,bu it has not a pack to put in itself.

This jacket does stow in a pocket, making it pack-compatible.

They say it stows in it's own pocket but I have not tried it myself. It seems light enough that you could pack it easily. It might have been better if it came with a small back for packing.