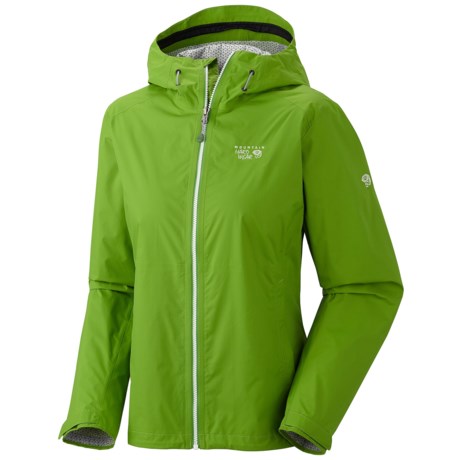 This jacket has no lining so unless it is super humid it is good for summer dog walks. It's cold in ma now so I wear it over a fleece jacket since it is poring today.

It's fine for summer rain. I bought mine for summer hikes. I really like it.

Wish I could answer that but so far she's only wore it on cooler temps.

No, the breathablity of the jacket alleviates the sweats.