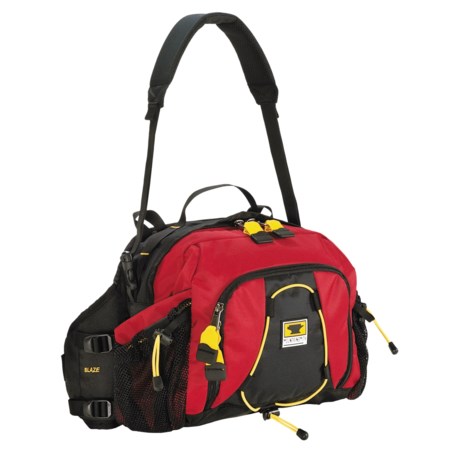 Perfect for hiking and collecting samples!
Reviewed by GRAM Rocks & Minerals of Ga Hiker from Georgia on Sunday, July 14, 2013
I bought this bag on an impulse when I was ordering my hiking boots. My husband laughed at me saying "you bought a fanny pack" but it is a wonderful bag. I went on a 5 day hike of Georgia. The bag sat perfectly on my hips while the shoulder strap kept it completely balanced which allowed me to use my hands to navigating the terrane. Now I'm a teacher and if you know anything about teachers they can't hike without collecting samples. The two storage compartments were large enough to hold my hiking supplies along with many many pounds of rocks and minerals. I love this bag. I plan to use it during school field days and sporting events. The only problem was my water bottles didn't fit correctly...But not because the compartments weren't wide enough just maybe not very deep. I just used caribeners to keep them from falling out.
Similar items and more information in the following areas: