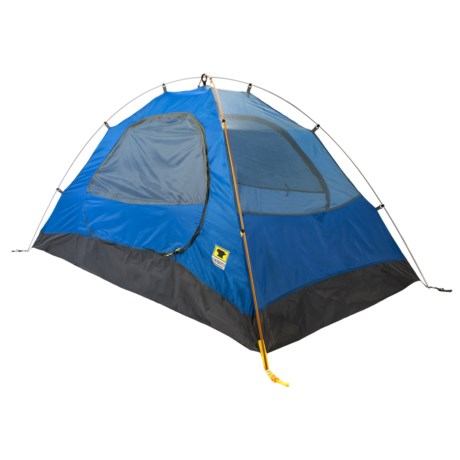 This tent does not come with a footprint. You can use any other footprint that is slightly smaller in dimension of the tent floor, or call Mountainsmith to see if they have any recommendations of their current products.

No footprint - I haven't seen any available yet either - but it is a very solid tent regardless.

No it doesn't have a footprint but I bought a nemo footprint that worked it was for there 2 man backpacking tent that has similar demensions.

You could always buy a tarp and cut it to fit just slightly smaller than the floor of the tent. This is definitely the frugal option. You could even get fancy and sew on webbing on the corners.