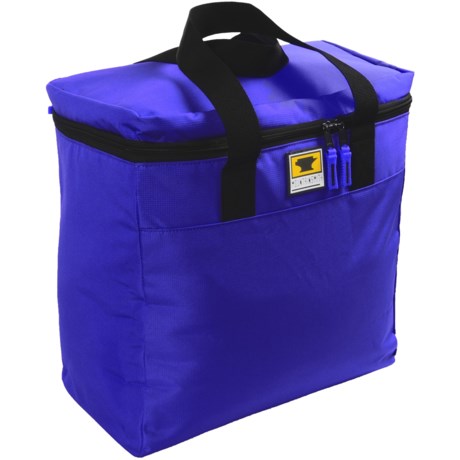 I don't know about the royal blue....does not look like it has clips on each side to hold strap. I have the teal one and has clips to hold strap, but strap did not come with

I have the yellow one and it does not have a shoulder strap, just the carrying handles. It is very well insulated and does great keeping groceries cool/frozen until I get home in 100+ degree heat, even with other stops along the way.

The Royal blue doesn't have any clips to hold shoulder strap.


I purchased the cobalt blue one and it is exactly as shown in the photo: short handles, no place to attach a shoulder strap. I own three of them and have been very happy with them. I keep them in my car and use them to haul groceries. I've also taken them on a rafting trip.