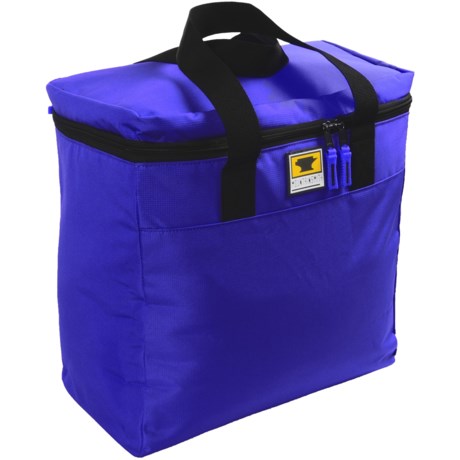 I have wiped the inside of the cooler with hot soapy water and the let it air dry. I don't think that I would machine wash the coolers, I am not sure they would withstand that.



The Mountainsmith-Cooler-Cube will be great for catering. I've spilled milk and food in mine and usually hand wash or rinse with a faucet or hose. The inside is plastic lined and very durable. Hope this helps!

The interior can be wiped clean, but if you had a spill on the exterior, that is fabric and harder to clean. Not sure if machine washing would be OK but if you only did it once in a while, on gentle cycle, it seems to me like that probably wouldn't hurt. For actual spills or something difficult like grease, I would suggest spot treating with something like Oxyclean.