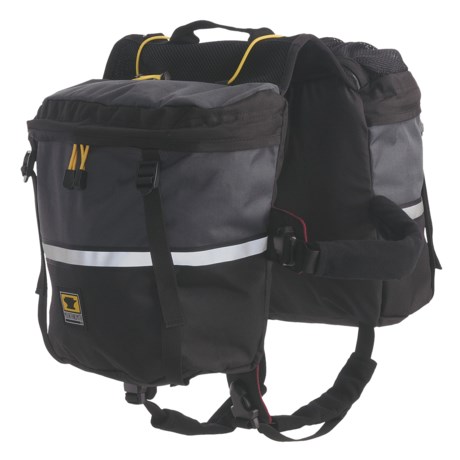 Injured my dog
Reviewed by wilburwalker from Boulder, CO on Saturday, October 22, 2011
The straps on this pack which run under the dog's torso are a fairly coarse nylon; a softer nylon tube encases these straps. However the encasing tubes are loose so they tend to slide and even fall off when putting on or removing the pack. I have a very active dog who will run even with the pack on. Bottom line: the protective tubes do not do the job and the dog suffers serious chaffing which becomes open sores that take a couple of weeks to heel. Because of this, I had to retire the pack after a couple of uses.

Also, my dog has the build of a pointer with a deep chest and narrow waist. Even though I purchased the recommended size pack for his chest circumferance, the rear strap did not cinch tightly enough to achieve a correct fit caused the pack to slip when he walked or ran.

I do not recommend this pack except for slow moving dogs with the proportions of a lab.
Cons: Causes Irritation
Describe Yourself: Single Dog Owner