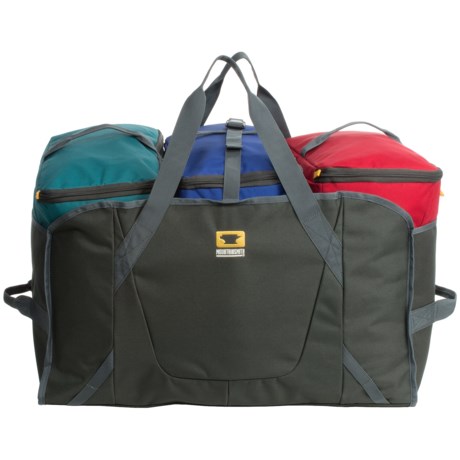 The hauler has piping for free-standing access, but the modular units only have cross panel webbing for added stability. They will stand on their own though.

No; mine collapse almost flat and are unlined.

No, the modular units do not stand alone.|Maybe once they are full, they might.|But, they are too flexible and soft to stand.

No foam sides. That would be nice.

There isn't any foam on the sides of the Mountainsmith modular Hauler but the modules fit well in their carrier by using straps to compress the modules. The modules have a see through top and also a storage slot to keep a storage inventory list or whatever.

The cubes aren't standalone. They fold flat. In order for them to fill up the space allotted in the hauler, they need to have something in them.

They don't have rigid foam sides. It isn't a problem if you stuff the individual bags full- The outer bag has no foam sides either-

No they don't stand alone.