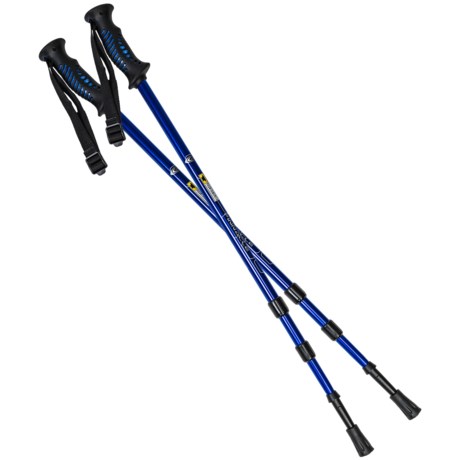 Yes, it does come with snow baskets. They are removable for your convenience to be able to use them in dry rocky conditions.

They do include a fairly rudimentary pair of snow baskets. Solid molded plastic and seam to stay secure fairly well. They are more than serviceable but not sure they could be trusted to stay attached on an aggressive trail. I haven't had the chance to use them with the baskets attached, yet. For the price, not bad, though.

I don't know if you can purchase snow baskets. The ones that come with them are small, not for deep soft snow.

When I bought ours from STP, they actually came with the snow baskets along with rubber tips that can be taken on and off. So, from my limited experience of one purchase, these are included. Hope this helps.

No snow baskets were provided with the poles but the manufacturer might have them available. I never intended using the poles in snow so I paid it no mind. I might add that they are very good for normal hiking and easily match the performance of some expensive poles I had purchased several years ago.

Yes, these poles come with snow baskets

The snow baskets are included.

Mine came with baskets but I have yet to put them on (no snow yet).

Yes there are snow baskets available that can be taken off if needed.

Snow baskets are available from the manufacturer in a 3.5" width (check the Mountainsmith website). If you read the description, you will see that the baskets that come with these poles are trekking baskets, not sufficiently wide enough for soft or deep snow.