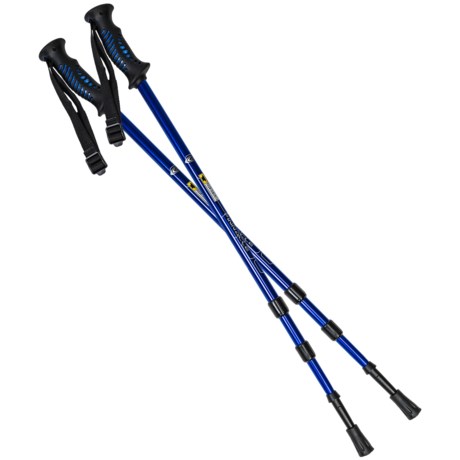 With Mountainsmith Trekking Poles the middle section retracts the same way as the bottom section does.

Just hold the mid section in one hand and the handle in the other and twist. There will be a small click feeling when the sections unlock. If you have the handle in your right hand, twist with your right hand away from your body to unlock the sections.

Grip both pole sections. Twist the lower section counterclockwise relative to the upper section, like you are unscrewing it. Do not twist the narrow connector between the sections. Likewise, to tighten them, grab both sections and twist the lower section clockwise, like you are tightening a screw. The little "click" you feel at the end turns the anti-shock option on or off. If you are loosening them from the anti-shock position, you will first feel the click. Just keep turning to loosen the sections.

keep twisting like you do on the bottom section.